I've been working, on and off, for the past few months on a solution that really pulls together most of the major functions of our platform into an entire solution. The SQR uses a little bit of the entire Pentaho Platform including Action Sequences, Kettle ETL, database structure initialization, Mondrian OLAP definitions, summary tables, JFreeReports, Pentaho Analysis views, user prompting, custom report rollups in Excel, etc. It looks, feels, and operates as an entire solution, soup to nuts, running on Pentaho.
The SQR doesn't aim to replace reports provided with Bugzilla. Bugzilla is a good database schema for running an application (ie, Bugzilla) but it's sometimes difficult if not impossible to ask some important analytic questions. Questions such as: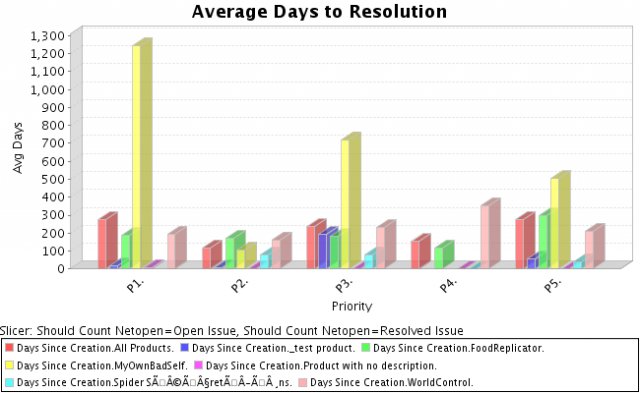 and "Open vs Closed with a trend over time"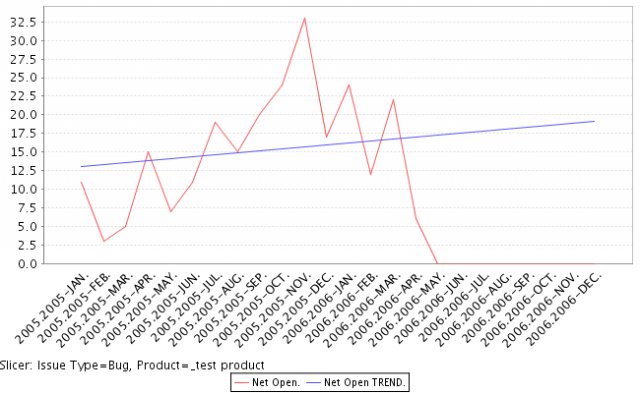 and the ability to build some of your own dashboards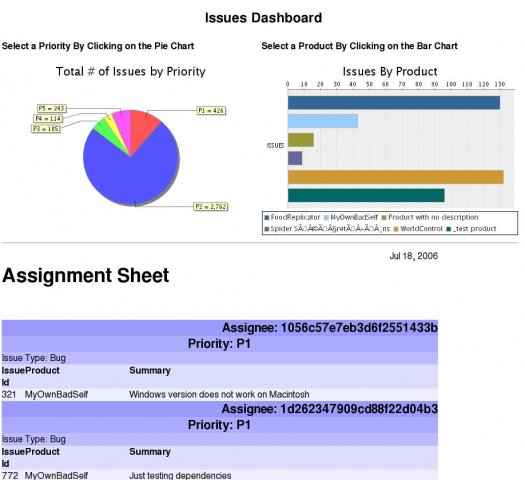 The solution comes with sample data, provided graciously by landfill.bugzilla.org, and a bunch of sample reports, etc. Over the coming months I'll cover bits and pieces of the solution of which there are some great "how to" gems in there on how to roll out an entire, integrated solution on Pentaho.
If you use Bugzilla, definitely download and check out the solution; you may find some very useful reports and insight into your engineering process and software quality.
If you use Pentaho, stay tuned to this blog. I'll cover some of the "Pentaho" specific stuff using it as a standard downloadable reference.
Let me know what you think!